I've been competing in beauty pageants for many years. It's one of my favorite pasttimes. Here are a few pictures from the 2000 Miss Macoupin County Pageant. As of to date, I have competed in the Miss Southern Illinois Pageant, the Miss Southern Heart of Illinois Pageant, and the Miss Illinois pageant. I have pictures from these other pageants, but they were taken with a digital camara and printed out on paper. I can't scan the paper photos because they will rip if I try to take them out of the photo album. I will try to find some normal photos of my other pageants and put them in here ASAP. At the bottom you will find some banners I made that name the pageants I competed in and what rank I placed or won.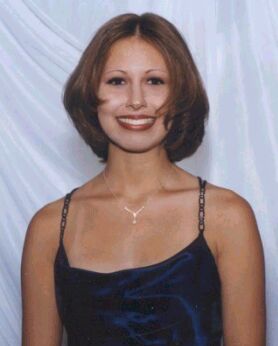 Here is my official contestant photograph for the pageant.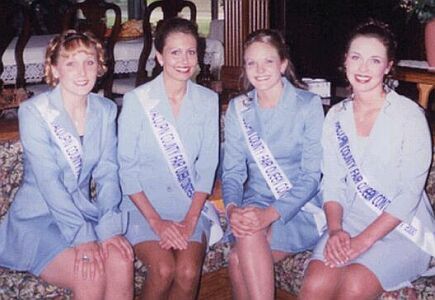 Here are me and a few of the other contestants. Coincidentally, the four of us wore almost identical blue interview suits that day!! We are from left to right: Samantha Scharffenburg, me, Katie Lowe, and Courtney Snell.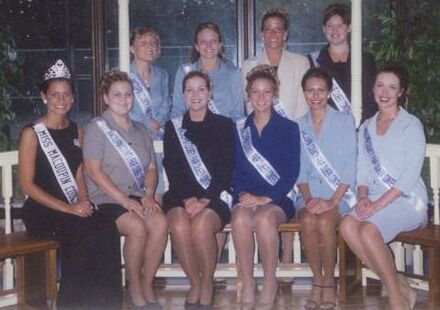 Here are all of the contestants and the retiring queen, Tricia Pompeo.





The Talent Show section of the Pageant. I am over on the left.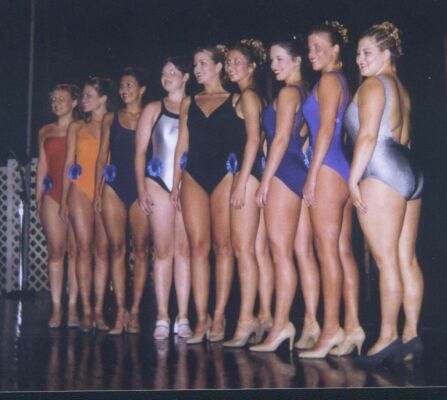 The Swimsuit/Fitness section of the pageant. I am the 3rd from the left in the blue bathing suit.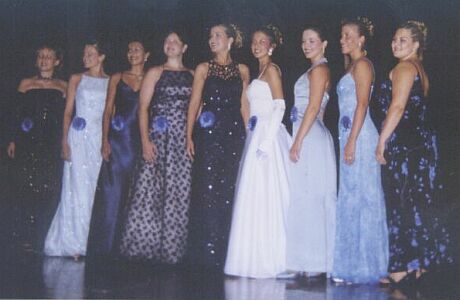 The Evening Gown section of the pageant. Right during this part of the pageant, it started pouring down rain, getting us and our gowns soaking wet!! I am the 3rd from the left in the blue dress.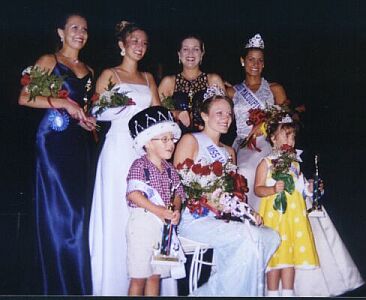 The Final Moment: The crowning of the new Miss Macoupin County Fair Queen as well as the new Little Miss Macoupin County Fair and the new Little Mister Macoupin County Fair. In the front row from left to right are Little Mister Brayden Maybury, 2000 Miss Macoupin County Katie Lowe, and Little Miss Carley Cunningham. In the back row are me as the Second Runner-Up, Miss Congeniality Deanna Claro, First Runner-Up Heather Ferry, and retiring queen Tricia Pompeo.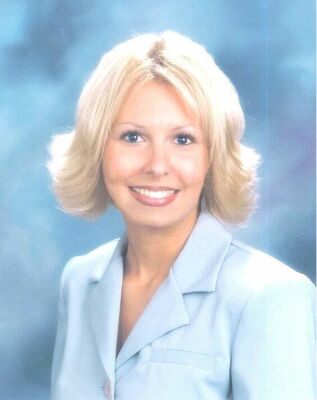 This was my official photo for the Miss Decatur Pageant. Unfortunately, I wasn't able to compete in the pageant due to serious illness and stress.